Affordable Cloud Servers Web Hosting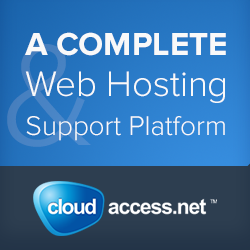 Domain Names
Webmaster Tools
(Also see our SEO Guide page)
W3Schools – The largest web developer site on the net. Full Web Building Tutorials – ALL FREE!
Uptime Robot monitors your websites every 5 minutes, totally free.
FireFTP is a free, secure, cross-platform FTP client for Mozilla Firefox which provides easy and intuitive access to FTP servers.
With MX Toolbox you can check your Domain IP to see if it's blacklisted.
Website Live Chat
Tawk.to – is a free live chat app that lets you monitor and chat with visitors on your website or from a free customizable page.
PureChat – It's website chat, SIMPLIFIED.
HelpDen – Live Chat Support (free version available)
LiveZilla – Freeware Live Chat Support
Tawk.To/a> – Live Support Chat (free version available)

Screen Capture
Greenshot – a free screenshot tool optimized for productivity
Snapito – Just enter a website address into the box above and click on the Snap! button to take a screenshot. To pin a website on Pinterest just use the dropdown on the right of the Snap! button and select either 'Pin to Pinterest' or 'Pin Full Page'.
Graphics & Design
PikWizard – High Quality, Free Stock Photos – Stunning library of over 1 million stock images and videos. Royalty free and safe for commercial use, with no attribution required.
Iconfinder – Search through 200,000+ icons or browse 1000+ icon sets.

Free For Commercial Use – FREE stockphotos for your commercial and personal works.
Stock.xchng – Browse through the categories of our huge gallery containing over 350.000 quality stock photos by more than 30.000 photographers! Need a wallpaper for your desktop or illustration for your blog? Need a pic for your commercial website design? Looking for inspiration? Have a look around.
Pixabay – Public domain images.

Clker – Royalty free public domain clipart.
Here's a nice free collection of icons for use on your web pages.
TinEye – Reverse Image Search
PicPick – All in one design tool for everyone.
Image Resizing
Paint.NET is free image and photo editing software for computers that run Windows. It features an intuitive and innovative user interface with support for layers, unlimited undo, special effects, and a wide variety of useful and powerful tools. An active and growing online community provides friendly help, tutorials, and plugins.
Pixlr – Photo Editor
Picture Mosaics – The easy online crop tool.
PicResize  – Resize Images Online
Shrink Pictures – Resize Images Online
Color Palette Creation is a Breeze With ColorPic

Website Design
Animated Favicon Generator – This is really COOL! (Doesn't work in Internet Explorer)
Buy & Join Buttons & Arrows – Here's a nice collection of graphics for your websites and blogs.
Hex Color Code Chart & Generator

Pictures you find via a Google or Bing (or any search engine) image search are almost always copyrighted. You can NOT use those images in your blog post unless you receive written permission from the person who took the photo.
Never assume that because you find an image via a search, it's free for the taking.
To be on the safe side, use a photo you snap yourself or download an image from one of the following stock photo services. Each service functions slightly differently — some require a photo attribution, link, or byline and others don't. Make sure you carefully read and follow the terms of service before downloading an image.
Free Stock Images
A great resource for free stock images: Canava – Empowering the world to design.
MorgueFile – When I shared the name of my current favorite free stock photo house with a client, she responded, "Oooh, creepy!" She was thinking that a "morgue" is the place dead bodies are kept. Which is true.
However, the traditional meaning of the word "morgue" is "a reference file in a newspaper or magazine office." The "morgue" in a newspaper office is where the old photos and print editions are stored (at least, they used to be until everything went digital).
Anyway, morgueFile is awesome — they have a fantastic selection of free images.
Stock.XCHNG – Even though it's saddled with the most unusual of URLs – http://www.sxc.hu/ – Stock.XCHNG, owned by Getty Images, is my number one source for free stock images. I've used it for years and can almost always find what I'm looking for there.
Stockvault – Free photos are for personal and educational use only. I believe stockvault is a subsidiary of shutterstock, because they offer shutterstock's premium (fee-based) images, as well.
FreeDigitalPhotos.net – Members of the Blogging Bistro team rely on FreeDigitalPhotos.net to find the perfect images to accompany blog articles we ghostwrite for our clients.
EveryStockPhoto – Touting itself as a "portal for the stock photo community," everystock photo is a clearinghouse of free stock images from several sources.
Stick Stock – I haven't used this service but one of my readers recommended it. As far as I can tell, the images are free to download using their creative commons license.
Flickr Creative Commons – You can't use just any Flickr photo on your blog, but you can use images from users who offer their work under the Creative Commons license. Be sure to check out the license before using an image from the Creative Commons.
Google Creative Commons – Use Google's Advanced Image Search to find images, videos, and text you can reuse, share, or modify. Keep in mind that you can't use just any old photo you find in a Google search on your site – it HAS to be one that is labeled for reuse, commercial reuse, and/or modification. Google says, "In addition to images labeled as being under the Creative Commons license or in the public domain, the usage rights filter on this page also shows you images labeled with the GNU Free Documentation license."
Wikimedia Commons – Millions of images, sounds, and video clips to explore.
Plus! Image – This is not a stock photo service, but rather, a central location from which you can scan multiple image sources including Google, Flickr, Picasa, Bing, Yahoo, Fotolia, and more. Worth a try!
46 Best stock photography websites(free and paid)

Low-Cost Stock Images
Deposit Photos – Has three types of payment plans to choose from: Daily Subscription, Monthly Subscription, and Pay-As-You-Go Credits. Choose the plan that works best for you.
Photodune – Buy and sell royalty-free photographs and images starting at $1. Items are priced on the size/megapixels of each file.
Dreamstime– While their prices have skyrocketed during the past year, Dreamstime carries many of the same images as istockphoto and they have good royalty agreements. I'd compare images/prices between the two services before purchasing. A few select "featured" images are free.
iStockphoto – I regularly buy "credit packs" from iStock, so that must be a good sign that they have loads of great images. Which they do. iStock claims that their library of high-resolution stock photography, clip art, vector illustrations, video footage and music is almost 10 million strong.
Fotolia – They offer both pay-as-you-go plans for as little as 75 cents per image, and subscription plans for as low as 19 cents per image.
123rf.com – Offers Basic and Premium subscription plans and a pay-as-you-go credits.
Shutterstock – Over 25 million stock photos, illustrations, vectors, and videos. They offer pay-as-you-go images and a monthly, three-month or yearly plan. This service is more spendy than most, but if you download a lot of stock photos, it might be well worth the investment. They also offer multiple user and corporate plans.
Pond5 – Royalty Free Stock Video, Music, Photos, Illustrations, Sound Effects, After Effects and 3D Models
5 hints for using stock images on your blog
Set up an account with one or more stock photo services (it's free) and login to your account.
Search images by keyword. When you find one you like, carefully read the licensing agreement before purchasing and/or downloading the image.
Before downloading, choose which size image you need for your project. Most stock photo services give you the option of choosing from among several different sizes. If you're using the image in a blog post, the Extra Small or Small size should do just fine.
Even if you download the extra small version, you will likely need to reduce the resolution of the image before you add it to your website or blog. Computer monitors recognize only 72 dpi (dots per inch), and images from stock photo services are usually 300 dpi (also called ppi). Plan on reducing both the image's resolution and its size before uploading it to your blog. That way, you're not uploading huge images to your blog, which can slow down your blog's load time.
After inserting a visual into your post, preview it before publishing to ensure that the graphic isn't too large or too small. Images shouldn't be so large that they dominate the post (unless, of course, the post features the image, a slideshow, or a video). On the other hand, images shouldn't be postage-stamp small. If people have to use a magnifying glass (or reading glasses) to see your photo, it's too small. Better to use no image at all than one that is too small.
Invest the time to carefully select and edit an image that will enhance your story. Images will help visitors to your site remember you longer and connect with you more deeply.
Latest posts by Robson Grant
(see all)